Art Journal Page " Hero" for More Than Words Challenge
Bonjour
Aujourd'hui je vous montre une page de mon Art Journal que j'ai faite pour le challenge de More Than Words.
Hello
Today I show you an Art Journal Page I made for More Than Words Challenge.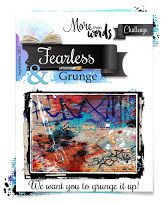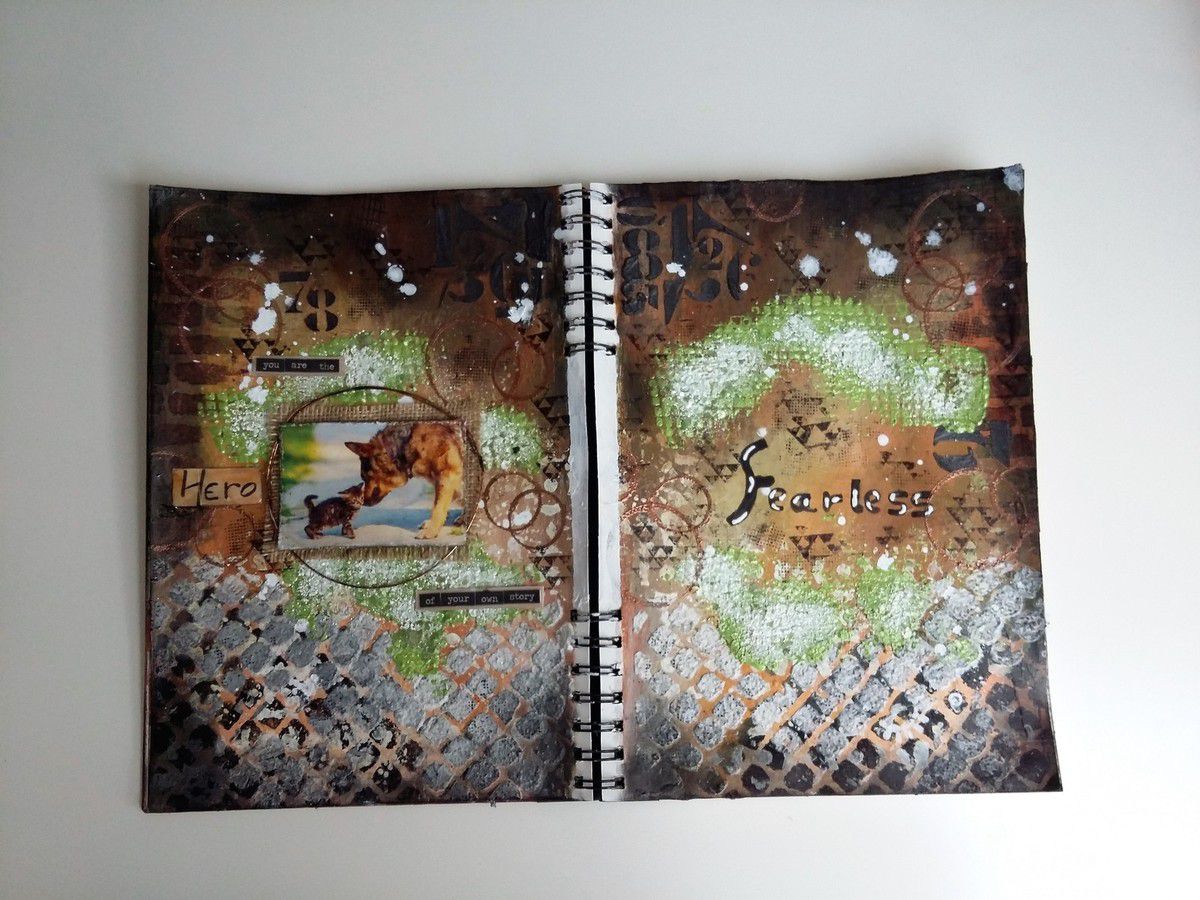 Le Challenge porte sur le mot "Fearless" et Grunge.
J'ai utilisé une photo d'un petit chaton face à un grand chien car il montre bien qu'avec un peu de courage nous pouvons accomplir de grande chose dans le futur comme par exemple l'amitié entre un chat et un chien.
Pour le côté "Grunge", j'ai laissé parler mon intuition en faisant un fond avec de la peinture et en rajoutant des effets avec des pochoirs, tampons et quelques taches. J'ai repris la couleur verte de la photo.
The Challenge is about the word "Fearless" and Grunge.
I used a picture of a small kitten in front of a big dog because it shows that with a little courage we can accomplish great things in the future such as the friendship between a cat and a dog.
For the "Grunge" side, I let my intuition speak by making a background with paint and adding effects with stencils, stamps and some splaches. I took the green color of the photo.
Très bonne journée à toutes et tous !
Very good day to all !
Stéphanie