Wedding mini album Love clipping -Wild and Free Prima collection - Video Overview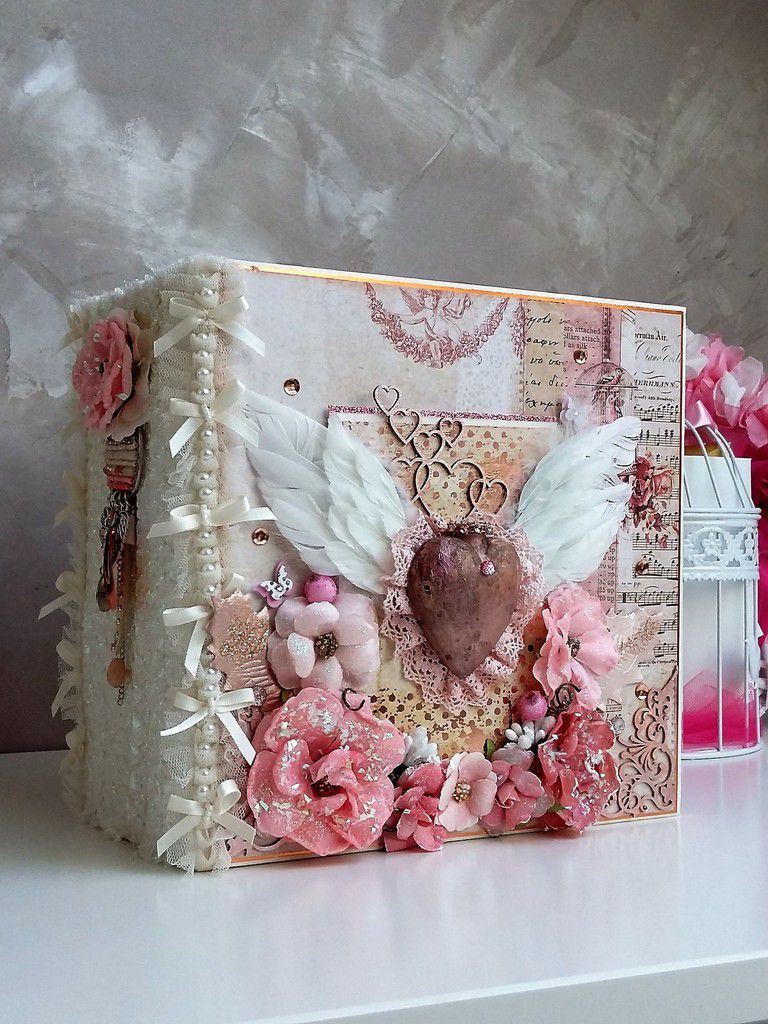 Bonjour,
Aujourd'hui j'aimerais vous montrer un mini album que j'ai fait pour mettre mes photos de mariage. Il a été fait avec les papiers Love clipping et Wild and Free de Prima.
Cet album mesure 23 x 23 cm ou 9 x 9 inches. et pour le côté 12 cm ou 4 3/4.
J'ai fait une petite vidéo vous montrant cet album. Elle est en Anglais. Je mets le lien après quelques photos.
Hello,
Today I would like to show you a mini album that I made to put my wedding photos. It was done with the papers Love clipping and Wild and Free from Prima.
This album measures 23 x 23 cm or 9 x 9 inches. And for the spine 12 cm or 4 3/4.
I made a small video showing you this album. It's in English. I put the link after some pictures.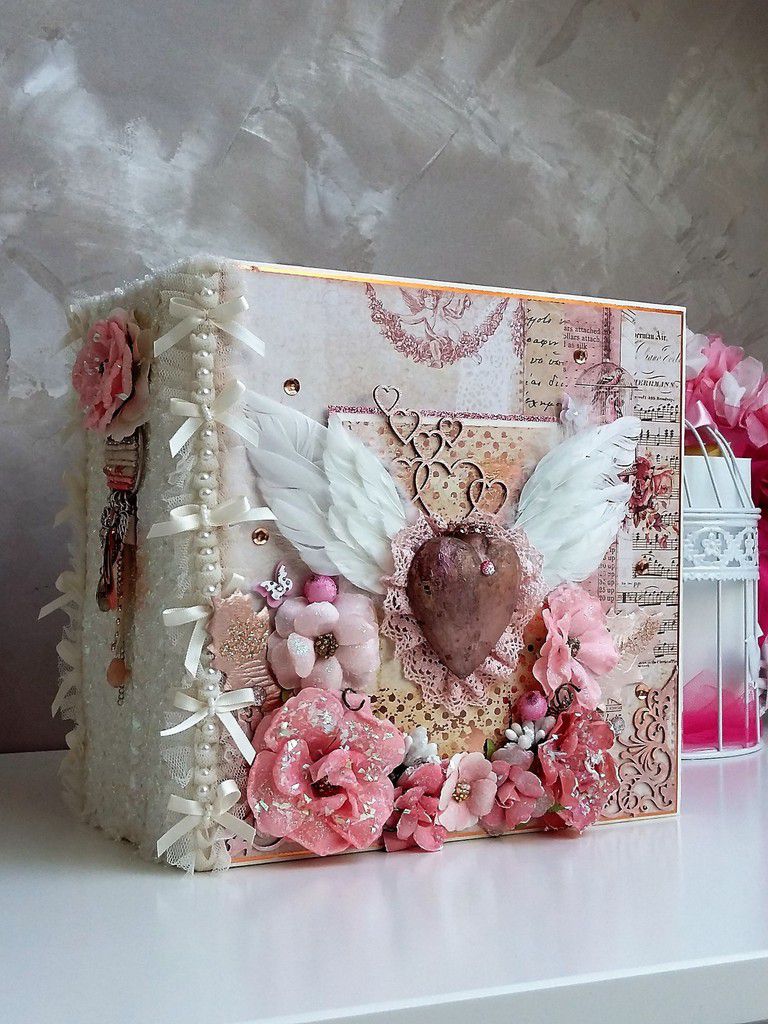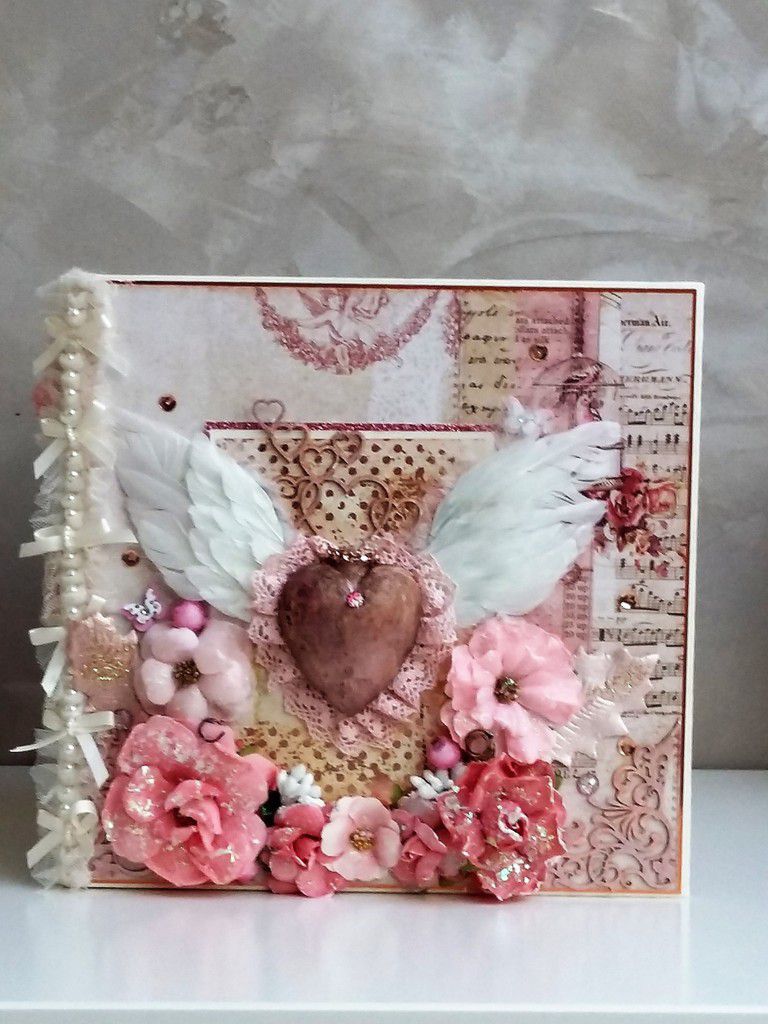 Le coeur vient de la collection Relics and Artifacts de Prima. J'ai suivi un tutoriel donné par Frank Garcia mais j'ai choisi d'autres couleurs.
Les ailes sont de la collection Tilda.
Les Fleurs proviennent aussi de Prima. J'ai rajouté du Glass bead Glitter Gel de Faber Castell et des flocons Shaved Ice de Stampendous.
The heart comes from Prima's Relics and Artifacts collection. I followed a tutorial given by Frank Garcia but I chose other colors.
The wings are from the Tilda collection.
The Flowers also come from Prima. I added Faber Castell's Glass bead Glitter Gel and Stampendous's Shaved Ice flakes.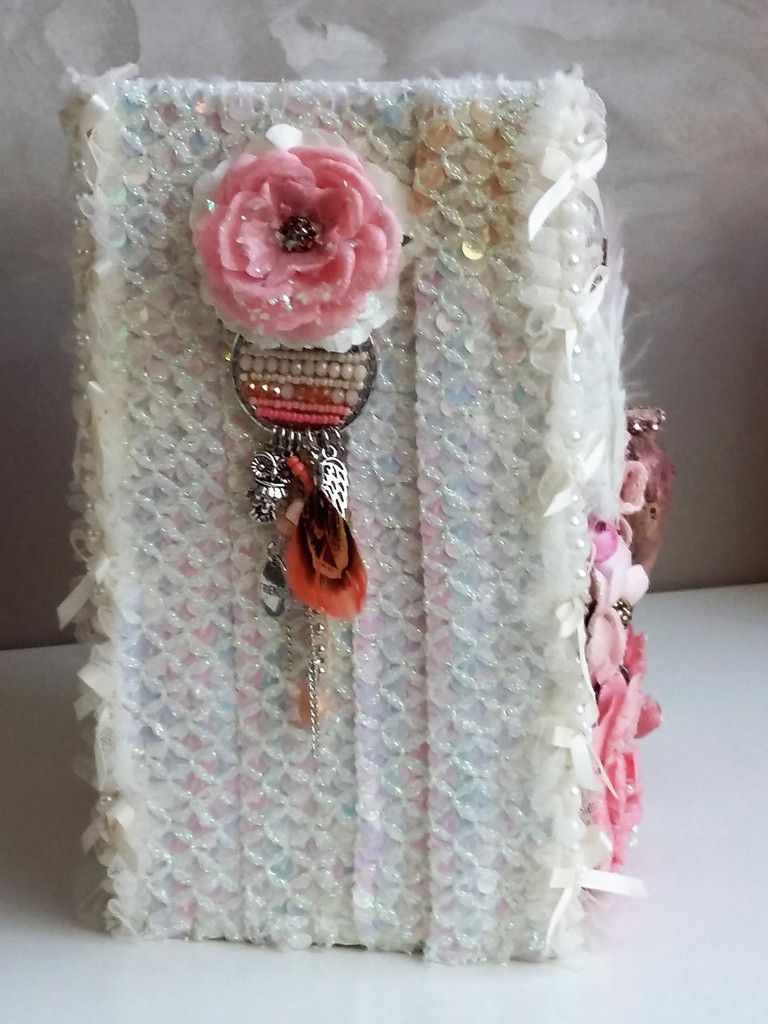 Le galon dentelle provient de Prima et la breloque de Cultura.
The lace trim comes from Prima and the charms from Cultura in France.
Je vais faire dans un prochain poste 2 vidéos vous montrant comment j'ai fait la couverture de l'album et le montage des pages.
I will do in a next post 2 videos showing you how I made the cover of the album and the making of the pages.
Très bonne journée à toutes et tous !
Very good day to all !
Stéphanie