Step by Step Art Journal Page Video Tutorial - By the Sea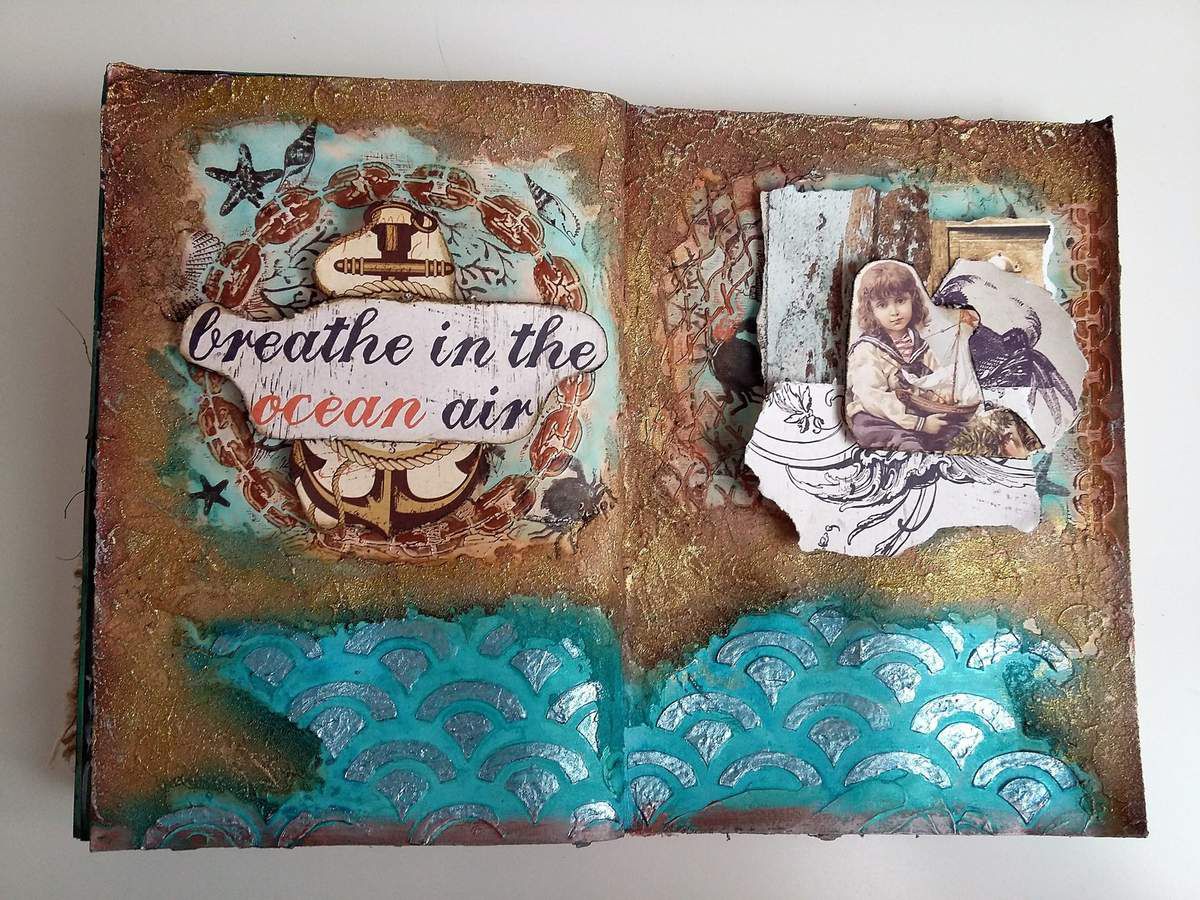 Bonjour,
Aujourd'hui je voudrais vous montrer une page de mon Art Journal. J'ai fait une video tutoriel.
Hello,
Today I want to show you an Art Journal Page. I made a video tutorial.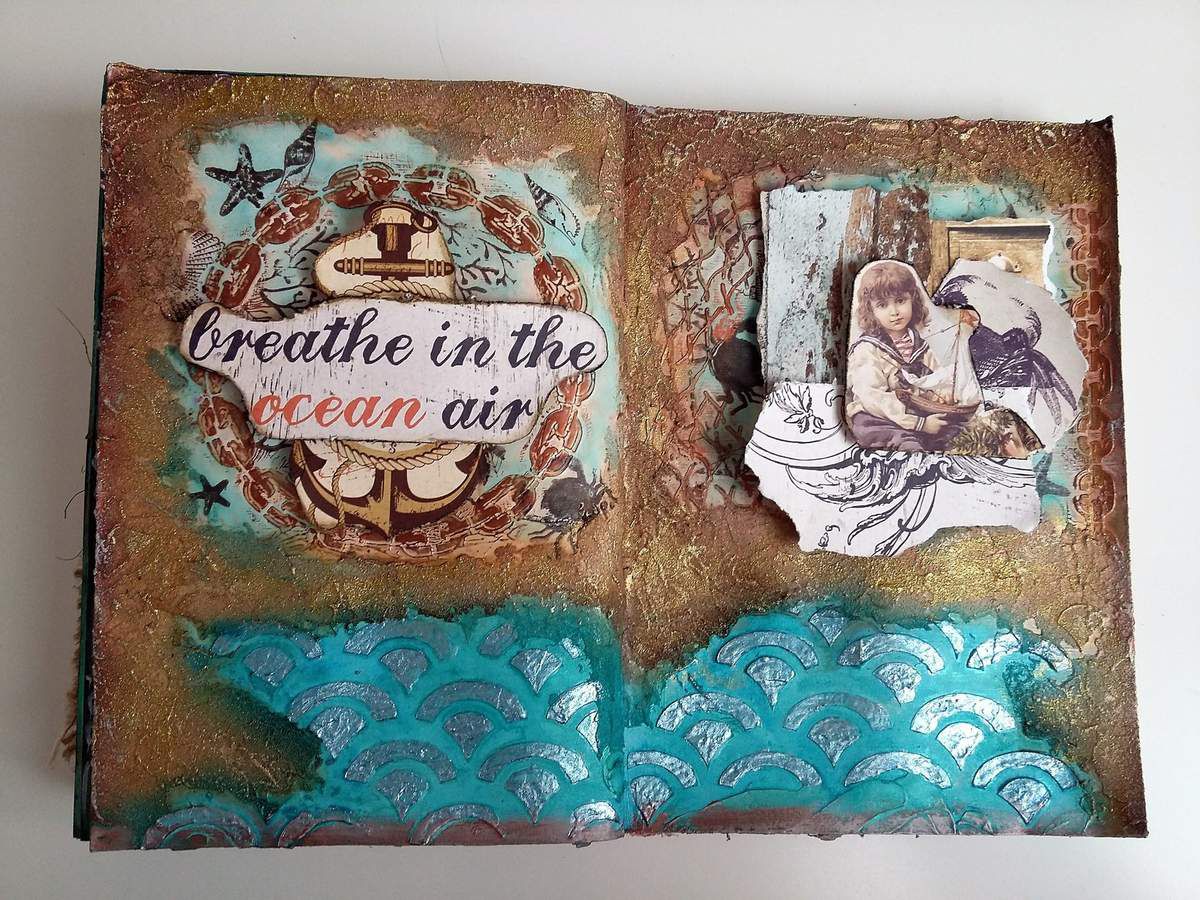 Après avoir mis 2 couches de gesso blanc, j'ai appliqué une pâte de texture avec un pochoir et mis une pâte à texture sable à certains endroits.
After putting 2 layers of white gesso, I applied a texture paste with a stencil and put a sand-textured paste in some places.
J'ai mis différents sprays et poudres (voir liste à la fin du poste) avec de l'eau.
I applied several sprays and powders (see list at the end of post) with water.
Un peu de peinture acrylique métallique et scintillante, ainsi que quelques cires métalliques.
A little of acrylic paint metallique and sparks, with also few metalliques wax.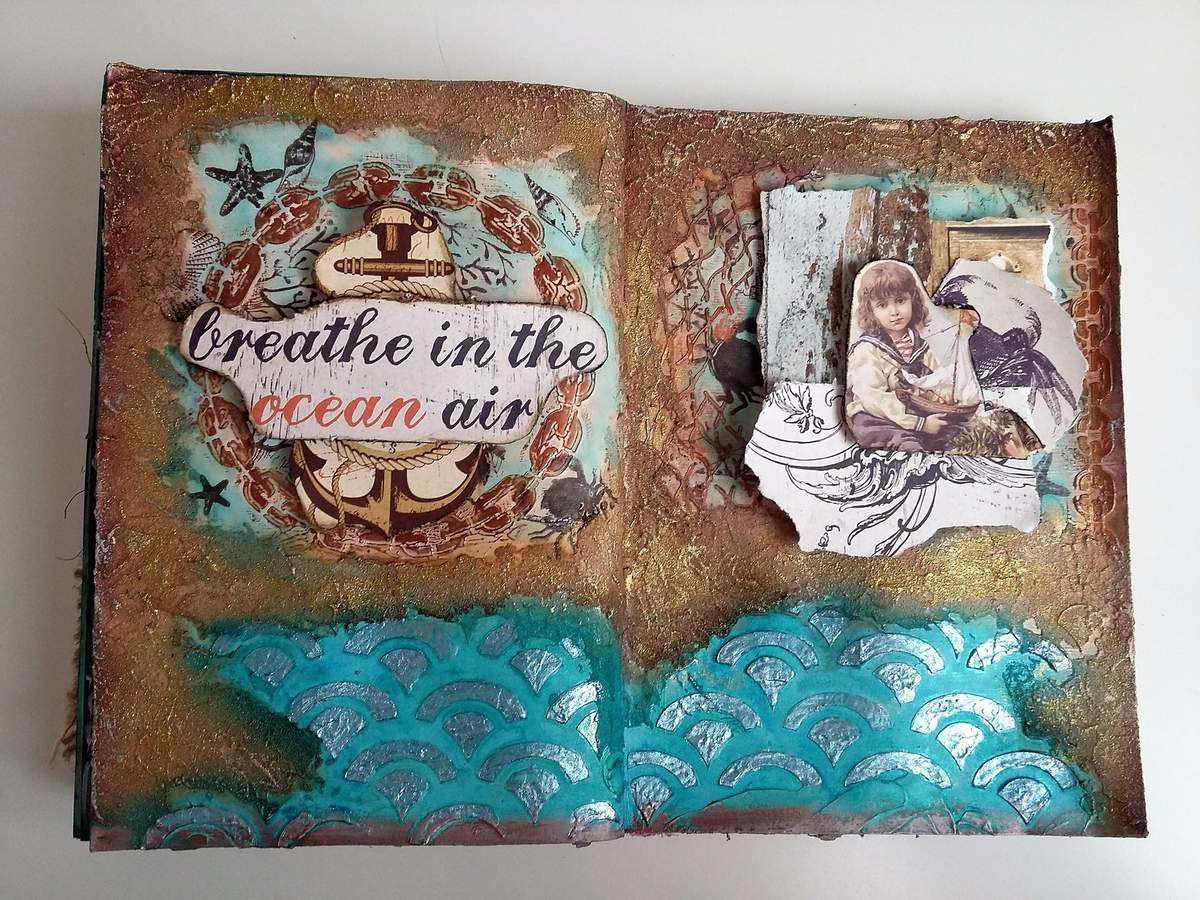 Liste du matériel utilisée :
Prima Heavy White Gesso / Modeling paste / Acrylic paint Rich Turquoise, Light Patina / Acrylic paint sparks Magical Pond, Dragon's Eye / Metallique Wax Rich copper, White Gold, Old Silver
Deco Art Texture Sand Paste
Lindy's Stamp Gang Magical Ocean breeze blue, south shore sand, tibetan poppy teal, cattail copper brown / Moon Shadow Mist Gossamer Gold / Starburst Clam Bake Beige
Tattered Angel Glimmer Mist Sunflower
Très bonne journée à toutes et tous !
Very good day to all !
Stéphanie